Latest Projects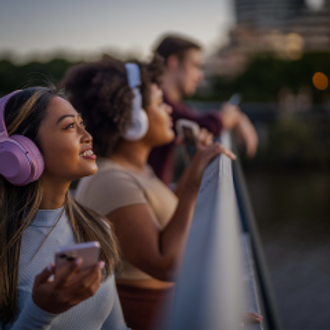 City Symphony
Mobile AR Music App
City Symphony is a mobile app that streams you a personal cinematic soundtrack while you stroll through Brisbane's iconic streets and landmarks, revealing a world of audio based on your location.
As you walk around the CBD you'll hear music and stories by some of Brisbane's best contemporary artists such as Kate Miller-Heidke, Hope D, David Hudson, Anisa Nandaula, Kathleen Jennings and many more. Explore Brisbane in a whole new way!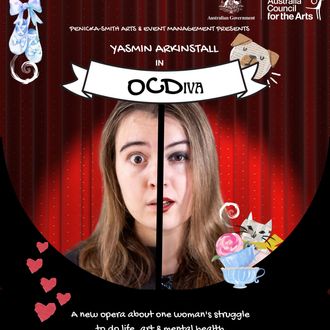 OCDiva
Opera
Yasmin Arkinstall is a twenty-something-year-old opera singer, TikTok dancer and Western Sydney girl, whose life is turned upside-down by her search for diagnosis and treatment for sensorimotor OCD. Follow Yas on her journey through various therapies and therapists, with a bit of R&B, a dash of music theatre, a TikTok dance, and a whole lot of delicious, defiant, and occasionally heartbreaking, opera.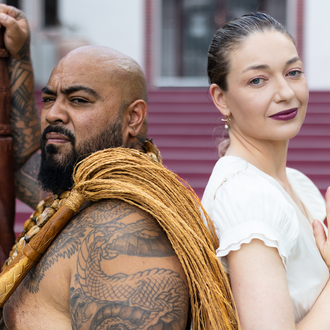 Where We Meet
Theatre
Razor-sharp beats combine with otherworldly vocal soundscapes in a live performance about the universal longing for connection.
Not very long ago, Kitch and Eve were strangers; one is a Samoan High Talking Chief, the other a second-generation Maltese Australian. Now they are on a journey together, navigating twin stories of diaspora, love, faith, and searching. Part memoir, part musical-manifesto, Where We Meet blends live looping, opera, electronica, beat boxing, Samoan language, and hip-hop music into a musical experience like no other. With genre-defying performances, cultural practice, and intimate true-stories, Eve Klein and Taitu'uga Kitch Wesche shine a light on the universal power of cultural connection.